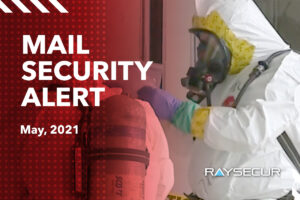 We live in dangerous times and this year has seen hundreds of dangerous package incident headlines. Thousands of suspicious packages did not get headlines but still happened. Is your company prepared?
When it comes to mail screening equipment, it is critical to be accurate since safety is the primary goal. Do you really want to expose your staff to potentially harmful x-ray machinery when safer alternatives are available? Since "powders" are more common threats, did you know x-ray machines do a poor job of showing this potential threat? Did you know alternative package screening equipment existed? Introducing MailSecur™ which is relied upon by 4 of the 5 most valuable companies in in the world.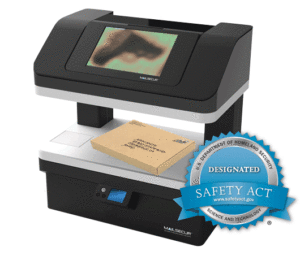 What is MailSecur™? It is safe millimeter wave (mmWave) technology which quickly identifies packages with potential threats. Our mmWave scanners have 10× greater sensitivity than the mmWave tech used by the U.S. government in airports. Did you know the United States Department of Homeland Security (DHS) has designated MailSecur™ as a Qualified Anti-Terrorism Technology (QATT). Easy to use, our company believes in going the extra mile and has security personnel on staff which means you can have live experts as a second opinion to read the results of any situation your company might encounter.
Who needs MailSecur™? Any company with employees who use social media could be potential targets; any or better yet every. Unfortunately, even the most innocent of social media posts can be misperceived in these politically divided times which would make your company a potential target. While technology companies, manufacturers, pharmaceutical companies, and finance companies are our most common industries, we have too many other business segments to list. While the major shippers scan packages, what about ones brought in by couriers or private individuals?
It's time to remove vulnerable security blind spots and propel protection to greater levels. It's time to enhance security by proactively reviewing potential threats and save thousands from avoidable safety situations while protecting your employees. The time for action is now and MailSecur™ is the perfection solution for your mail screening equipment to give your organization another layer of safety. Please complete the contact us form and we look forward to helping your organization achieve enhanced security.